Framed Art Card, Northwest Passage by Don Li-Leger.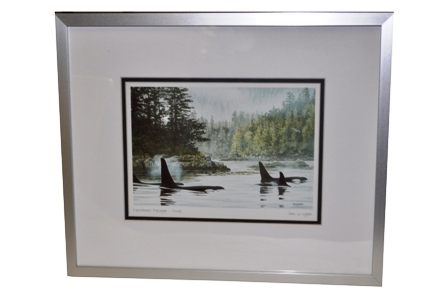 ABOUT 11" X 13", 27.9 X 33 CM
This realistic print of orcas makes a wonderful gift. Don has painted since childhood focusing on the birds and animals of his native province. Framed art prints can be easily personalized by adding an engraved plate? Prices start at $11.90. Please email ProtocolRecognition@gov.bc.ca before you place your order and we will be happy to assist you.
Product: #9999847184 Stock: 13&nbsp&nbsp&nbsp
Price: $26.95 EA