Framed Art Card, Northwest Passage by Don Li-Leger.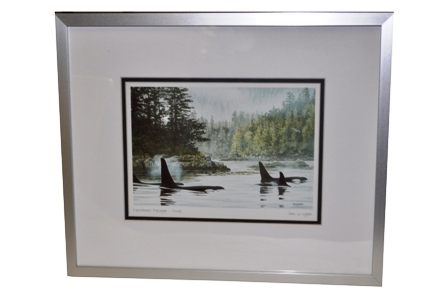 ABOUT 11" X 13", 27.9 X 33 CM
Li-Leger is a fine and renowned BC painter, and this realistic print of orcas makes a wonderful gift. Did you know framed art prints can be easily personalized by adding an engraved plate? Prices start at $11.90. Please email ProtocolRecognition@gov.bc.ca before you place your order and we will be happy to assist you.
Product: #9999847184 Stock: 6&nbsp&nbsp&nbsp
Price: $26.95 EA