BC ID Logo, Utensil Set w/ Bottle Opener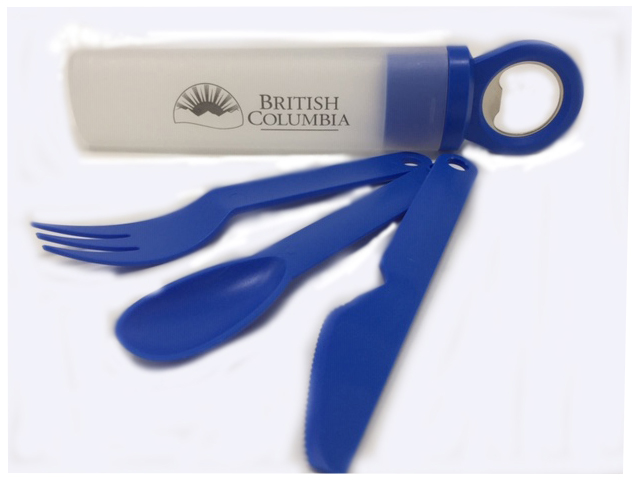 6 3/4" X 3/4" X 1 1/2"
Instead of using disposable cultery, this compact set is a great way to be eco-friendly. Great for picnics, lunches or any meal on the go. The set includes HIPS plastic utensils in PP plastic case with a built-in bottle opener. Utensils included are a spoon, fork and knife.
Product: #9999849592 Stock: 117&nbsp&nbsp&nbsp
Price: $3.95 EA