Cards, Set of Five - Perfect for Any Occasion!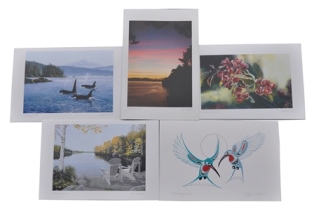 6" X 9", 15 CM X 22.86 CM
Beautiful art cards with local illustrations are sure to please. Offering five separate images, this convenient set gives you a selection suitable for every occasion. Blank inside for either your individual message, or plenty of room for multiple signatures.
Product: #9999847334 Stock: 31&nbsp&nbsp&nbsp

Price: $18.95 PAK